The Adidas Samba, a shoe that has become a cultural icon, has witnessed a remarkable resurgence in popularity in recent years. This trend is partly attributed to strategic partnerships and endorsements with various celebrities, which have helped it cement its status in the realm of pop culture. The Samba's journey, however, stretches back much further, to its inception in 1949. Originally designed as a soccer shoe, it was created to help players train on frozen outdoor pitches. Its distinctive gum rubber outsole provided improved traction on icy surfaces, which was a revolutionary feature at the time.
The Adidas Samba
Over the decades, the Samba has transcended its original purpose of being a mere soccer training shoe. It has seamlessly integrated itself into everyday fashion and has been embraced by various subcultures. The shoe's design, while maintaining its classic look, has been subject to numerous iterations, adapting to changing styles and consumer preferences.
As of 2023, the Adidas Samba lineup boasts an impressive array of styles, each catering to different tastes and values. One notable variant is the Velosamba, which represents Adidas' foray into the cycling world. This version of the Samba is designed with cyclists in mind, featuring certain modifications to make it more suitable for biking, yet retaining the iconic Samba aesthetic.
Another significant development in the Samba range is the introduction of the Vegan Samba. In response to growing environmental and ethical concerns, Adidas released this eco-friendly version. The Vegan Samba is made from animal-free materials and is a part of Adidas' commitment to sustainability and reducing its environmental impact. This particular model resonates strongly with consumers who are conscious of their ecological footprint and the ethical implications of their fashion choices.
Throughout its nearly 75-year history, the Adidas Samba has remained a staple in the Adidas product lineup, known as Team Trefoil. Its ability to stay relevant and adapt to changing times while preserving its core identity is a testament to its timeless design and cultural significance. From being a practical solution for soccer players training in cold conditions to becoming a fashion statement and a symbol of sustainable choices, the Samba's evolution is a fascinating story of how a sports shoe can become an enduring part of popular culture and fashion history.
Samba OG
The Samba OG stands as the epitome of the classic Samba silhouette, widely embraced for its timeless design. This iconic pair often showcases a meticulous combination of premium leather and suede, creating a luxurious texture. The distinct gum sole, coupled with the unmistakable Three-Stripe branding, solidifies its status as a staple in the Adidas lineup. Renowned for its versatility, the Samba OG seamlessly transitions from sporty to casual settings, making it a coveted choice for sneaker enthusiasts.
Samba Classic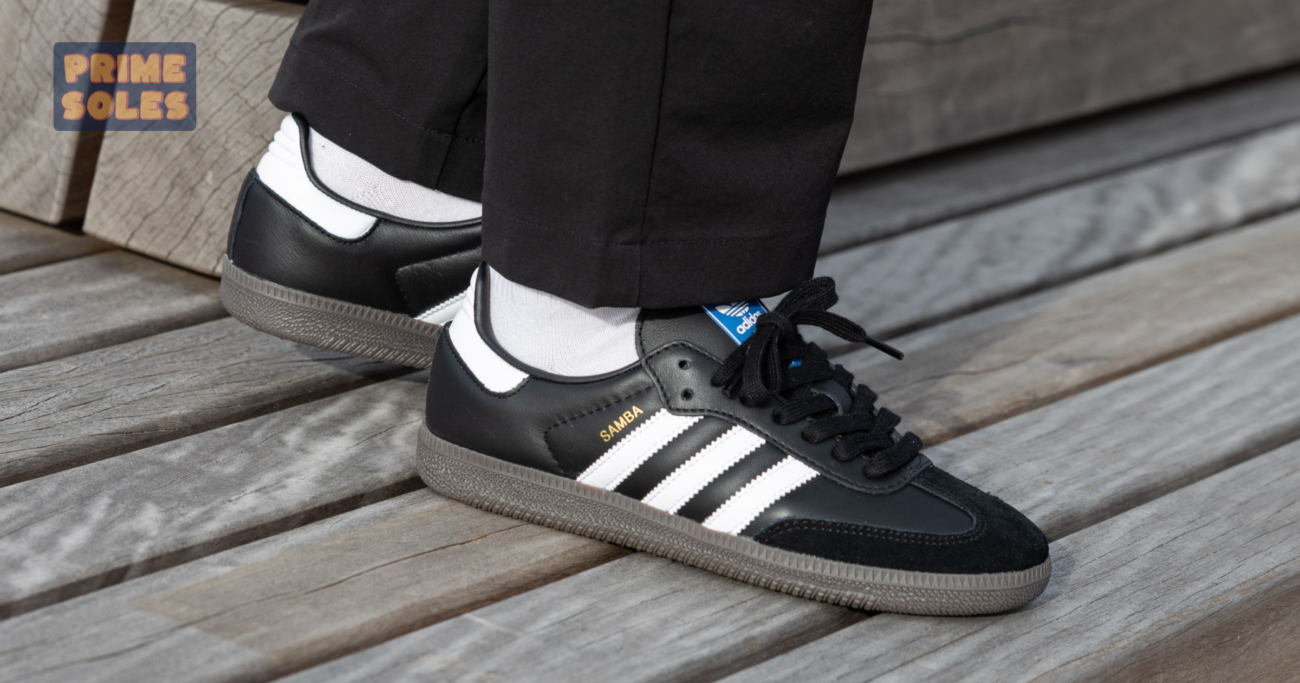 While bearing a resemblance to the OG, the Samba Classic emerges with unique features tailored for indoor soccer aficionados. Beyond its aesthetic similarities, this variant boasts an elongated tongue and a lightweight synthetic build. The inclusion of non-marking, EVA-injected soles enhances its functionality for indoor play. Notably, the 'Samba' script branding takes center stage with a larger font along the lateral side and tongue, adding a distinctive touch to this specialized iteration.
Samba Vegan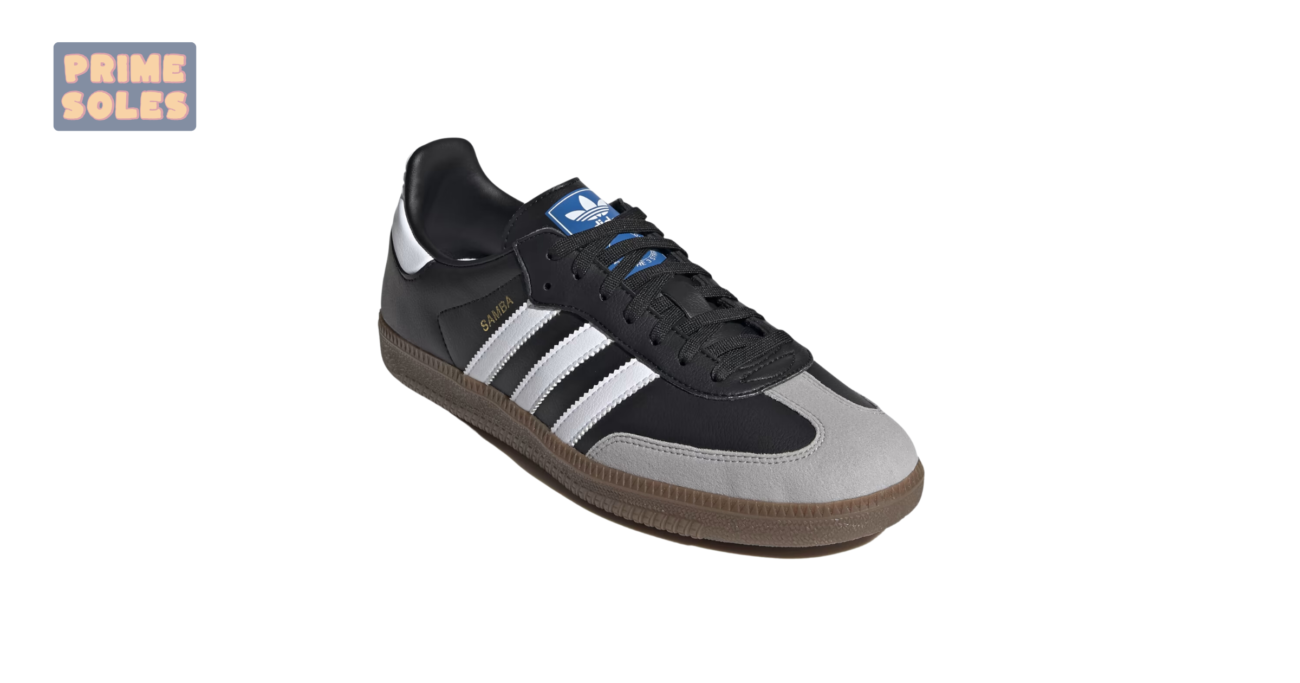 As the name suggests, the Samba Vegan takes a conscious step by eschewing animal products in favor of synthetic faux leather. This iteration often extends its commitment to sustainability by incorporating eco-friendly materials. Beyond its ethical appeal, the Samba Vegan maintains the classic silhouette, providing a stylish and mindful option for those seeking cruelty-free footwear.
Velosamba
Breaking away from convention, the Adidas Velosamba introduces a surprising twist to the classic Samba design. While the upper retains the familiar appearance, a concealed recess beneath the midsole accommodates two-bolt pedal cleats, catering to cycling enthusiasts. This innovative approach positions the Velosamba as a versatile choice, seamlessly transitioning from cycling endeavors to casual outings.
Samba Recon LT
Considered one of the rarest Samba silhouettes, the Recon LT made its debut around the time of the 2018 FIFA World Cup in Russia. Released in limited black/gum and white/gum colorways, both versions boast premium materials and feature a distinctive fold-over tongue, adding an extra layer of exclusivity to this collector's item.
Samba Super
As Adidas responds to the evolution of the Samba from a soccer sneaker to a lifestyle icon, the Samba Super takes center stage. This variant is tailored for urban streets, featuring a bulkier build, a slimmer foam sole at the rear, and an extended forefoot outsole. The result is a fusion of athletic heritage and contemporary street style, making the Samba Super a standout choice for fashion-forward individuals.
Samba Rose
Introduced in 2018 as a women's-sized iteration, the Samba Rose exemplifies a lifestyle-oriented take on the classic silhouette. Team Trefoil combines a classic upper with a textured platform midsole, creating a unique fusion of heritage design and modern aesthetics tailored to the preferences of the female audience.
Samba RM
The Samba RM, standing for "Remastered," aims to modernize the heritage look of the original Samba silhouette. This version incorporates BOOST soles for enhanced comfort and energy return, additional lateral branding reading 'S4M3A,' and subtly raised midsoles. This blend of classic design elements with contemporary technology results in a remastered Samba experience.
Samba ADV
Tailored for the skateboarding community, the Samba ADV edition elevates the classic design to meet the demands of the skate park. The uppers undergo upgrades for heightened durability, with the toebox suede revamped to withstand the rigors of intense wear and tear. Typically found exclusively in skate stores, the Samba ADV is a testament to Adidas' commitment to providing specialized footwear for diverse athletic pursuits.