We all want to look our best during the holiday season, so why not make a stylish statement with your shoes? Nowadays, festive sneakers are on trend. Upgrade your wardrobe and add some festive flair this Christmas with new sneakers! Sleek designs and light fabrics mean you can keep looking good while staying comfortable, perfect for long days of gift-wrapping, carol singing, and celebrating. Whether you're dressing up for an office holiday party or just lounging around the house on Boxing Day, these sneaker choices will step up your style game on any occasion.
Benefits of Festive Sneakers
Before choosing the best sneakers, we would like to tell you some benefits of these festive sneakers.
They can easily be dressed in a skirt or dress for a unique and trendy look.
Festive sneakers are breathable and lightweight, making them perfect for any season.
They are designed to be comfortable and stylish, so your feet will always feel great while looking good.
They come in various colors, so you can easily find the perfect pair to match your outfit.
Festive sneakers are also great for running and other activities, making them perfect for active lifestyles.
They are waterproof and easy to clean, so you can keep them looking great for a long time.
Lastly, these festive sneakers are affordable and come in many different designs, making it easy to find the perfect pair.
No matter what your style is, these sneakers are sure to bring out your inner fashionista!
Best Sneakers for Christmas
Now it's time to check the best sneakers to make your Christmas look more stylish. There are many brands available in the market. Before starting to find top picks, These Shows are released on Christmas Event that we will discuss below. Did you need a cup of coffee or tea?
Air Jordan 1 Mid Christmas
Our first pick for your Christmas is "Air Jordan 1 Mid Christmas". With unique and iconic design elements, this sneaker is the best and sure to turn heads everywhere you go. This sleek sneaker starts with a textured black material for its base, complemented by shining red leather overlays for a bold finish. A stark white detailing on the Swooshes and midsoles keeps their design classic and timeless, while green laces offer a unique touch of style. Adding to the sneaker's visually arresting appearance is red and yellow branding found on the tongues. Black Wings logos appear on the ankles, and gum rubber outsoles provide the perfect balance of comfort and luxury. Put your festive spin on fashion this season with the Air Jordan 1 Mid Christmas – it's bound to make you stand out from the crowd in all the right ways!
Air Jordan 13 University Blue
Jordan is the name of the brand in sneakers. Because they always try to design something different from their previous collection. They are introducing the Air Jordan 13 University Blue! The perfect addition to any sneakerhead's collection, this shoe is designed to be as sleek as it is stylish. This sneaker ensures you'll turn heads wherever you go, featuring a predominantly Black colorway with University Blue accents and 3M reflective mesh panels on the upper. And remember the leather toe box and nubuck tongue for added strength and stability. Underfoot, White accents on the tongue branding and outsole are sure to make an impression as you walk in style. With its unique design elements, superior fit and feel, and $200 retail price tag, what more could you ask for? Whether for everyday wear or special occasions, the Air Jordan 13 University Blue does not disappoint – get yours today!
Concepts X Nike SB Dunk Low Orange Lobster
Nike is the competitor of the Jordan sneakers brand :-p. Get ready to feast your eyes on the Concepts X Nike SB Dunk Low "Orange Lobster"! You've never seen a sneaker like this before, and it's sure to have everyone turning their heads. This eye-catching shoe features two vibrant shades of orange that are sure to draw attention, contrasted with a bright white tongue and laces, plus an extra set of blue and orange laces in case you want to switch it up. The midsole is kept simple with a black colorway, while the outsole adds an orange tint that sets off the design. For extra detail, the inner liners and insoles feature a unique white and orange plaid pattern that adds an impressive touch.
Whether you're looking for a new statement piece for your wardrobe or want something fresh for your rotation, the Concepts X Nike SB Dunk Low "Orange Lobster" will check all your boxes. It takes one glance to see why this fiery collaboration between Concepts and Nike SB has been gracing the feet of sneaker fanatics worldwide – they stand out from anything you've seen.
Stussy X Nike Air Penny 2 Black
Time does not affect the classic style of the Stussy X Nike Air Penny 2 Black. Its timeless design and sleek colorway will remain a wardrobe staple for years to come. For those who choose quality over trends, this Nike-Stussy collaboration packs precisely what you need.
The DQ5674-001 sneaker is crafted with a blacked-out upper for an understated look, which also features woven pull tabs for a unique touch. White accents and co-branding details complement the suede overlays throughout. Finishing touches include dual pull tabs and a blacked-out Air window on the heels, giving you all the necessary cushioning.
Take advantage of the chance to add this stylish shoe to your collection – with its retail price of just $200. You'll be sure to make an investment worthwhile! There's no better and great way to make an impact than with the timeless beauty of the iconic Nike Air Penny 2 Black!
Jeremy Scott X Adidas Superstar Money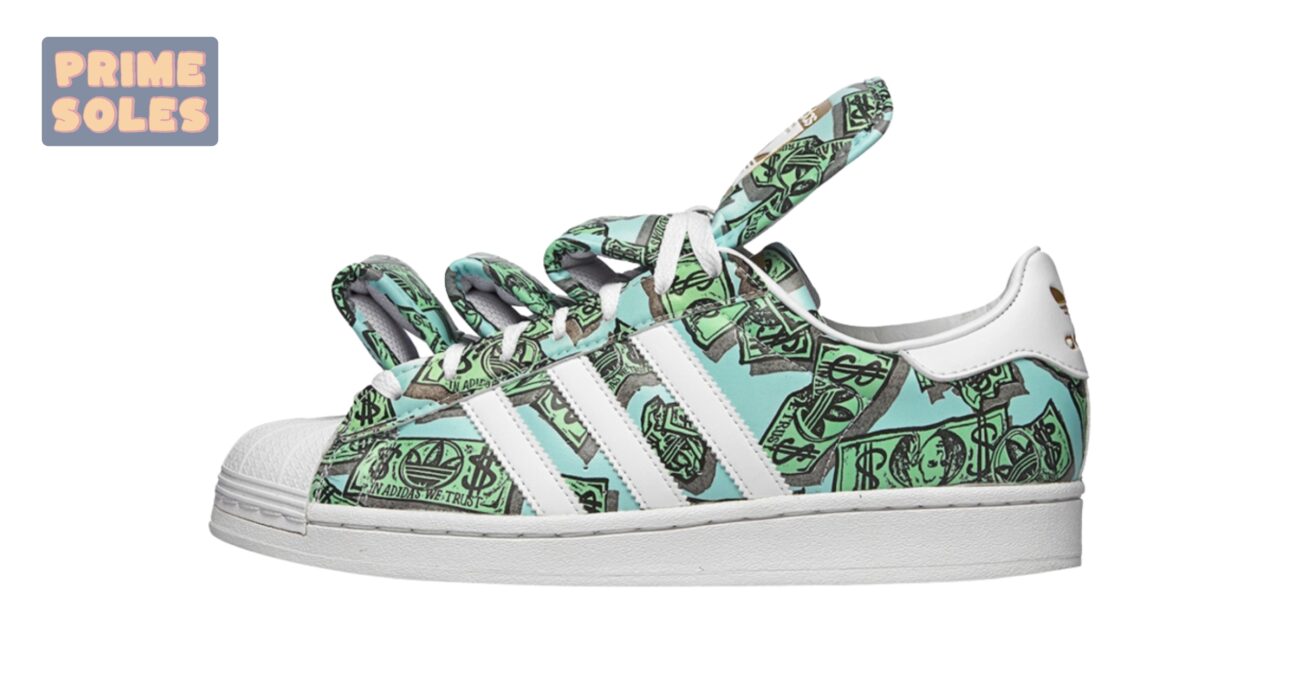 Get the Jeremy Scott x Adidas Superstar Money and show off your style! Available in a white and green colorway, this edition of the classic sneaker from Adidas and Jeremy Scott will stand out in any crowd. The upper is a classic leather construction personalized with a creative cartoon money print graphic. White was detailing accents the three stripes, heel tabs, and rubber shell toes, with an elongated tongue to complete the silhouette. Gold trefoil branding on the heels adds a touch of luxury to the look. Every detail combines to create one unique shoe, perfect for any occasion. For those who appreciate style and comfort, get the Jeremy Scott X Adidas Superstar Money today for just $120.00!
So, these are our 5 best sneakers for Christmas. We hope so have inspired you to find the perfect shoe for your unique style and budget. Don't hesitate to try something new – plenty of options are perfect for whatever occasion you have in mind.
Nike Kobe 6 Protro Grinch
The sneaker will certainly up your holiday spirit! Boasting a vivid aesthetic and bold details, this shoe will turn heads during the festive season. The combination of Green Apple, Volt, Crimson, and Black on the uppers will make you feel unique. With classic Kyrie branding at the tongues and classic black Swooshes providing additional detailing, this shoe embodies classic Kobe design with a modern twist. Perfect for the Holiday season, the Nike Kobe 6 Protro Grinch drops on December 24th – just in time for a unique gift! This must-have sneaker will have people admiring your style all winter long. Don't miss out on making a statement.
Concepts X Nike SB Dunk High Ugly Christmas Sweater
Have you been looking for a sneaker to help you stand out from the crowd this holiday season? Look no further. The Nike Kobe 6 Protro Grinch is here to make your holiday season look better. It boasts a striking blue ribbon/blue ribbon-atom red colorway and showcases festive elements like snowmen, gingerbread men, and presents that adorn its body. These details are complemented with blue Swooshes, laces, and lining, plus a fresh white midsole that all combine to give off an ultra-festive vibe. Take advantage of your chance to update your shoe collection while staying cozy.
Reebok Shaq Attaq – Ghost Of Christmas Present
The Limited Edition Reebok Shaq Attaq Ghost Of Christmas Present shoes were created with modern sneaker enthusiasts and holiday revelers in mind! In classic style, the kicks feature a festive bright green and neon-yellow colorway on top of bold red accents, perfect for happy times. For a nod to the festive season, these unique shoes also feature an intricate jacquard graphic and are completed with red laces and a black leather reebok tongue label. Not only do they look amazing, but they are comfortable counting Reebok Pump inflation technology too! If you want to make a solid sartorial statement this Yuletide season, you cannot go wrong with The Ghost Of Christmas Present kicks.
How to Wear Festive Sneakers?
Above, we will discuss with you the benefits of sneakers, and then we will provide you our top 5 picks of sneakers for your Christmas now. We will show you how you can wear festive sneakers quickly and also make a matching combination with the dress.
Wear Sneakers With a Shorts: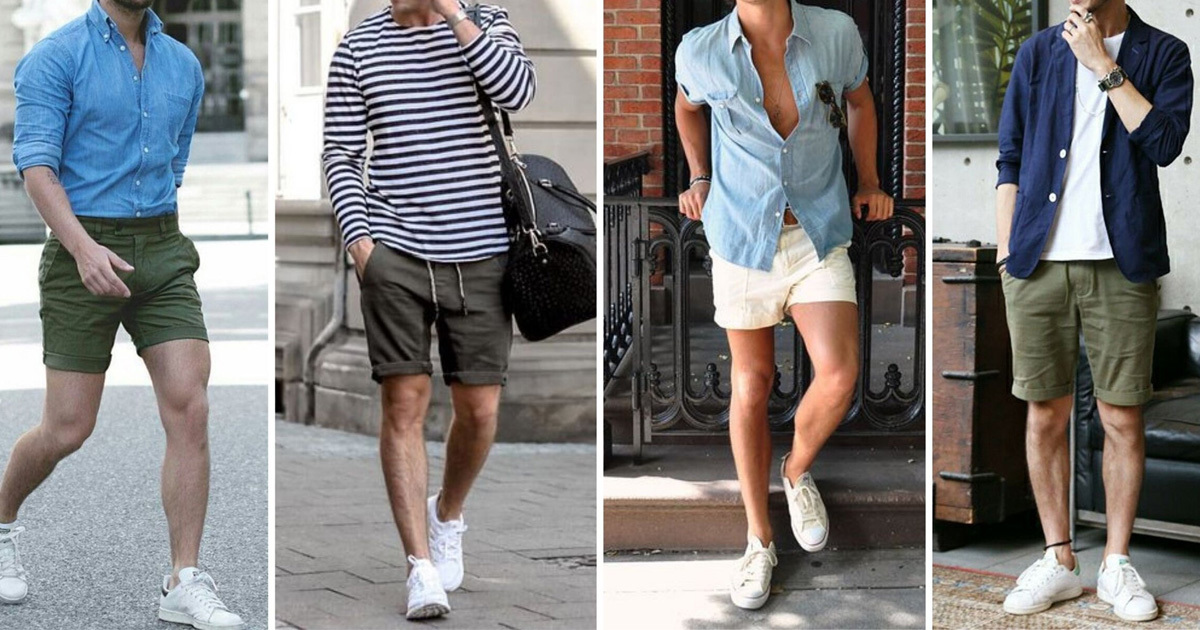 Sure! Wearing sneakers with shorts can be a stylish and practical choice, especially during the warmer months. There are many different ways you can style this look, depending on the occasion and your personal style. Here are a few ideas:
For a casual, laid-back vibe, you could try pairing some classic white sneakers with a pair of denim shorts and a simple t-shirt.
If you want to dress up your shorts a bit, you could try pairing them with some sleek black sneakers and a collared shirt or sweater.
If you're feeling more adventurous, you could try pairing your shorts with some colorful, patterned sneakers and a fun, printed top.
Overall, the key to pulling off this look is to make sure your sneakers and shorts are well-fitting and in good condition, and to choose pieces that work well together in terms of color and style. Happy styling!
Wear Sneakers With jeans: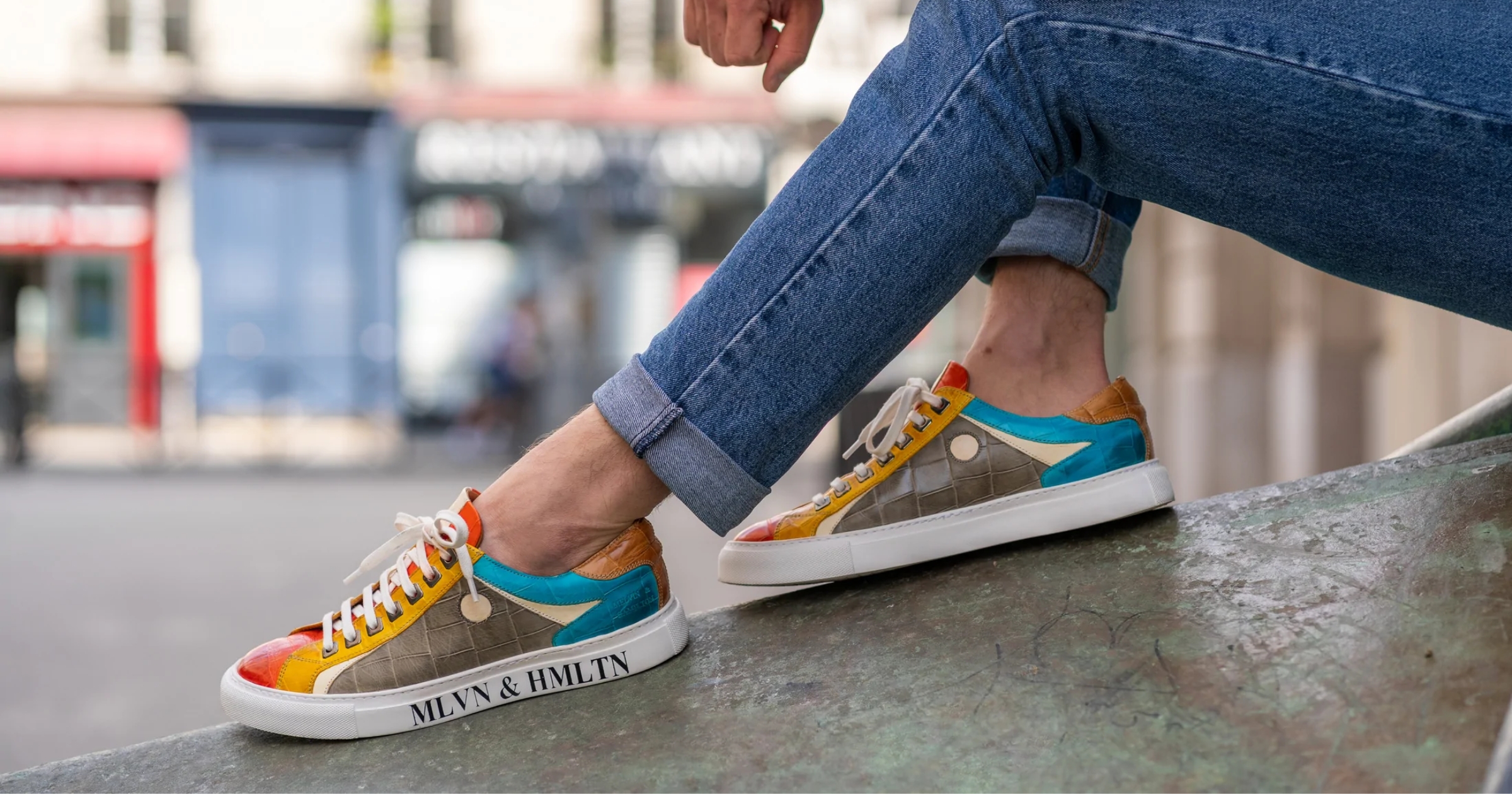 Jeans and sneakers are always a winning combination, especially when it comes to festive styling. Choose your favorite color and fabric for the jeans to match your festive sneaker. For example, light-wash denim paired with red leather high tops will make for an eye-catching look!
Wear Sneakers With Sweatpants:
If you wear sneakers with sweatpants, you'll look trendy and stylish during the Christmas season. The combination of these two casual pieces creates a laid-back, yet fashionable outfit that is perfect for running errands, attending a casual holiday gathering, or just lounging around the house. Just make sure to choose a pair of high-quality sneakers and sweatpants to ensure that you look your best. And don't forget to accessorize with a statement jacket or a colorful scarf to add a touch of holiday cheer to your look.
Feel easier to mix and match to find the perfect festive style! You'll look your best throughout the holiday season with the right pair of sneakers. Enjoy this time with your family and loved ones, and make some stylish memories that will last forever—wishing you a merry Christmas and a happy new year! Happy shopping!
Conclusion
In the end, festive sneakers can be a perfect and great way to stand out from the crowd and make an impact this holiday season. With so many styles and colors to select from, there is sure to be something for everyone. Whether you're looking to dress up or dress down, festive sneakers are a perfect choice. So, take advantage of the opportunity to upgrade your wardrobe and add Christmas cheer to your look! From Nike Air Penny 2 Black to Jeremy Scott x Adidas Superstar Money, there is no shortage of stylish shoes. Leave a comment below letting us know which Christmas-inspired sneakers you'd rock during the holiday season! Happy holidays!
FAQs
What sneakers are in style right now, 2022?
If you are looking to stay on top of all the latest fashion trends, it's all about all-black sneakers and cool all-white sneakers for 2022. These two timeless styles are being seen all over the runways. The all-black sneaker looks great with jeans and adds an edge to all casual outfits. It's also a versatile look that you can dress up or down with accessories. On the other hand, an all-white sneaker pairs wonderfully with feminine prints such as florals, polka dots, and stripes. Whether you're looking for something edgy, sporty or elegant, these two styles will ensure you always stay in fashion.
Are white sneakers still in style in 2022?
Instead try: Yes, whire sneakers are still, and will always be in style. People have been wearing sneakers since the 19th century but as fashion trends have evolved, so have sneaker designs and styles. No matter what decade it is, sneaker lovers will always express themselves through their kicks. With all the fresh and modernized looks available, white sneakers remain popular among trendsetters and fashion moguls alike. The versatility of these shoes allows people to flaunt them in any season or occasion without looking outdated beyond words. So don't worry. No matter what year it is, you can be sure that your crisp whites will always be in style.
Can an older man wear white sneakers?
Of course, an older man can wear white sneakers! There are many reasons why older men might opt to don white sneaks: they're versatile, stylish, and available in a plethora of different designs. Indeed, white sneakers can provide a stark contrast that sophisticates classic and timeless pieces from the older man's wardrobe or dress-down casual looks for a newfound youthful appeal. While it does take a confident image-conscious attitude to make white sneakers work for an older man's style, it may be worth investing in the perfect pair to add something fresh and unexpected to any look.